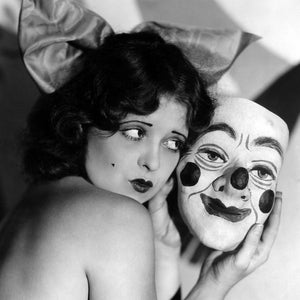 This detoxifying Dead Sea Mud Mask is everything your troubled, stressed skin has been asking for! Deep cleansing and exfoliating without stripping or irritating your skin. 
Dead Sea Mud Mask - Detoxifying is best for:
Clogged Pores
Acne & Blemishes
Cystic Pimples
Reducing Excess Shine
Our Dead Sea Mud Masks are hand-made in small batches. Use at least once a week and you will quickly see less shine, a reduction in the size of cystic pimples, a clearing of blemishes, and smoother more radiant skin.
Ingredient Spotlight
Our new formula includes all of the ingredients of the previous mask but adds many more acne-fighting, pore-detoxifying ingredients plus a few skin-soothing herbs to keep away redness. Your skin will love it!
Acne-Fighting / Detoxifying Herbs -
Parsley Powder
Bentonite Clay
White Willow Bark Extract 
Lemon Peel Powder
Activated Charcoal
Witch Hazel Bark Powder 
Saw Palmetto Berry Powder
Lemongrass Powder
Skin Soothing Herbs -
Lavender Flower Powder 
Aloe Vera Powder 
Plus our deep cleansing Dead Sea Mud.
Essential Oils

Tea Tree Essential Oil
Has gained immense recognition as the strongest anti-fungal, anti-viral, and antibacterial essential oil.
Is popular for its germ-killing properties and ability to heal wounds. 
Lemon Essential Oil
It possesses a fresh, uplifting, lemony aroma.
The astringency of Lemon Essential Oil makes it useful for combating oily skin. 
Lavender Essential Oil
Used to treat skin irritations as well as to promote calming and ease.
Because of its antiseptic and analgesic properties, Lavender can prevent infection and promote rapid healing.
Geranium Essential Oil
Helps balance and clear congested skin.
Ingredients
Ingredients: Dead sea mud, Parsley powder, Lemon peel powder, White willow bark powder, Bentonite clay, Activated charcoal, Witch hazel bark powder, Saw palmetto berry fruit powder, Aloe vera powder, Lavender flower powder, Lemongrass powder, Tea tree essential oil, Lemon essential oil, Lavender essential oil, Geranium essential oil.
4oz