We Have Big News!
The Lovely Rose Apothecary has been featured by Wellness Magazine! Click HERE to read the article. We are continuing our 20% OFF celebration with code BIGNEWS20
Indulgence In A Jar
Autumn welcomes us into familiar routines, but it also signifies new beginnings. Embrace the season as an opportunity to simplify your skincare regimen and infuse some elegance and indulgence into your everyday life. Intrigued? Join us for the Fall Skincare Challenge. It's effortless! Choose the Lovely Rose Beauty Set that best suits your skin, take a before photo, and commit to using the products for 30 days. Once the 30 days are up, take an after photo (videos are welcome too!) and share it on Instagram. Don't forget to tag @thelovelyroseapothecary for a chance to win FREE products.
Featured Products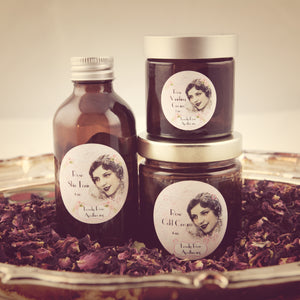 Rose Beauty Set
Amazing
"I truly love how this makes my skin feel. I've been using this for a week and I can't see myself using any other product."
- Jessee M.
Shop Now
Lavender Beauty Set
Perfect for Sensitive skin
"A lovely set for my highly Sensitive skin. I have Rosacea also. I am thrilled I found products I can use. Love the Lavender scent also."
- Carey C.
SHOP NOW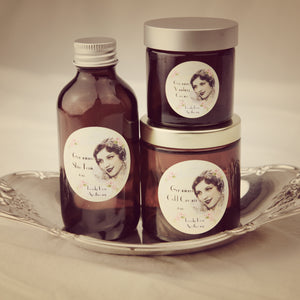 Geranium Beauty Set
Great
"I've used the products for a couple of weeks and my skin loves it. I noticed my skin was smoother after the first day and less dry than normal. My face is looks less irritated than it is when using face wash and my skin tone is evening out."
- Christiane T.
SHOP NOW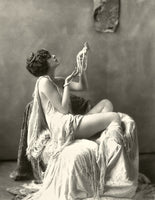 Welcome to The Lovely Rose Apothecary!
"I started The Lovely Rose Apothecary because I was tired of spending money on skincare that just didn't work. I had tried everything and still had bad skin. Sound familiar? Since nothing in modern skincare was working for me I decided to look to the past. I did my research, I found some vintage recipes, went into my kitchen and got to work. It all started with cold cream. Within two months my cystic acne was clear and my skin was soft & smooth. Next came Vanishing Cream followed by Skin Tonic and finally the company you see today. Get ready for beautiful skin!"
xx - Ashley Black
Owner & Artisan
The Lovely Rose Apothecary