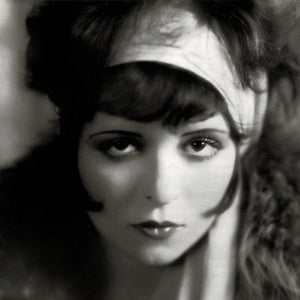 This detoxifying Dead Sea Mud Mask is everything your troubled, stressed skin has been asking for! Deep cleansing and exfoliating without stripping or irritating your skin. With regular use, your skin will look plump, soft, smooth, and refreshed!
Dead Sea Mud Mask - Anti-Aging is best for:
Fine lines
Wrinkles
Hyper-pigmentation
Sagging Skin
Dull Skin
Our Dead Sea Mud Masks are hand-made in small batches. Use at least once a week and you will quickly see smoother, clearer, firmer, more radiant skin.
Ingredient Spotlight

Our new formula includes all of the ingredients of the previous mask but adds many more acne-fighting, pore-detoxifying ingredients plus a few skin-soothing herbs to keep away redness. Your skin will love it!
Rosehip Powder 
Bladderwrack Powder
Chamomile Powder
Sea Kelp Powder
Sea Buckthorn Powder
Myrrh Gum Powder 
Irish Moss Powder 
Ginseng Powder 
Frankincense Powder 
Activated Charcoal 
Plus we've added a couple more anti-aging essential oils:
Rose
Lavender
Helichrysum
And of course our Dead Sea Mud!
Essential Oils

Frankincense Carterii Essential Oil
Reduces the appearance of mature skin and scars due to its ability to repair skin cells.
Carrot Seed Essential Oil
Non-chemical defense against the appearance of wrinkles and environmentally stressed, dry skin.
Ylang Ylang Essential Oil
An excellent moisturizer and can also help promote better blood flow to the skin, thus improving its elasticity and strength.
Is a natural anti-inflammatory, but can also help to regenerate the skin cells and help smooth out fine lines while improving elasticity.
Sandalwood Essential Oil
Known for its anti-inflammatory properties, and ability to heal and moisturize skin.
Myrrh Essential Oil
Can help maintain healthy skin by soothing chapped or cracked patches.
Due to its antioxidant properties, it is great for anti-aging and skin rejuvenation.
It is commonly added to skincare products to help with moisturizing and also for fragrance.
Ancient Egyptians used it to prevent aging and maintain healthy skin.
Ingredients
Ingredients: Dead sea mud, Rosehip powder, Bladderwrack powder, Chamomile powder, Sea kelp powder, Sea Buckthorn Fruit Powder, Myrrh Gum Powder, Irish Moss Powder, Ginseng Powder, Frankincense Powder, Activated Charcoal, Sea clay, Frankincense Carterii essential oil, Carrot seed essential oil, Ylang Ylang essential oil, Sandalwood essential oil, Myrrh essential oil, Rose otto essential oil, Lavender essential oil, Helichrysum essential oil.
4oz